About Joe Clair
» Real Estate Agent In Durango, CO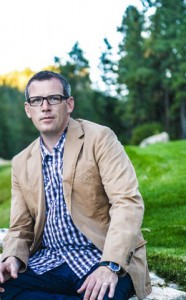 Joe Clair—Keller Williams Real Estate Agent wants to make your real estate dreams a reality. I am your best real estate resource in Southwest Colorado. You can search all available listings, calculate approximate monthly payment amounts, request an evaluation of a property, and monitor market activity and prices, all from this website.
I don't just find opportunities for buyers and sellers, I specialize in CREATING them. No matter who the listing agent is for a property, I can sell you any home or commercial property in the Durango, Colorado area. I will work with you to find the best home, business site, land, or investment opportunity that will meet your needs, ensuring you make an informed real estate decision. Living in Durango, CO for many years, I have gathered important local information that is useful for my clients, which includes not just real estate properties, but the best school districts, growing industries for employment, population demographics, and other factors you want to know before settling down in a home in this city.
For sellers, I will help you maximize the price of your home or property in Durango, Colorado while speeding up the sale process. You can find out the value of your home by submitting a CMA request.
As a Keller Williams Real Estate Agent, I can also offer you services such as the Realty Watcher, which will notify you of new listings, delivered to your email.
Feel free to call or email me to get started on achieving your next real estate goal.